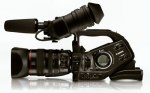 THIS IS AN EXAMPLE
OF AN ADVERTISMENT
Are you a new Eisenstein?

Get your video gear where the
BIG SHOTS buy theirs!!!
All videos on this site is the copyrighted property of respective filmmaker. You are not allowed to copy, sell or in other way distribute them.
Click in the list below on the video you want so watch:
play IGOR vs NIKLAS red deer fight Rolf Eriksson

play PELTOR vs John Doe Rolf Eriksson
play Norwegian red deer Morten Nystad
play Red deer risking drowning Rolf Eriksson

play Chronic Walking Disease Rolf Eriksson
play Moose in heat in March!!! Rolf Eriksson
play Beavers Rolf Eriksson
Please send in your videos for publication on this website.
If your videos already exists on YouTube or Vimeo - get the embedded code and E-mail this code to the webmaster.

Contact the webmaster before sending in the video!